About Us
We combine branding technologies with client service technologies
Branding — is not magic, branding — is a synergy of creativity and meaning. We do not believe in the power of creative chaos, as well as in wandering inspiration. We believe in system, technology and brains. And we suggest you believe it.
Today, the high quality of the result as such has become a market qualifier, masthave. Attention and expectations are shifted to process quality.The positioning of the DEZA brand is based on a combination of rational and emotional. The first is to guarantee quality not only of the result, but also of the process. The second is a great empathy towards the client and his brand.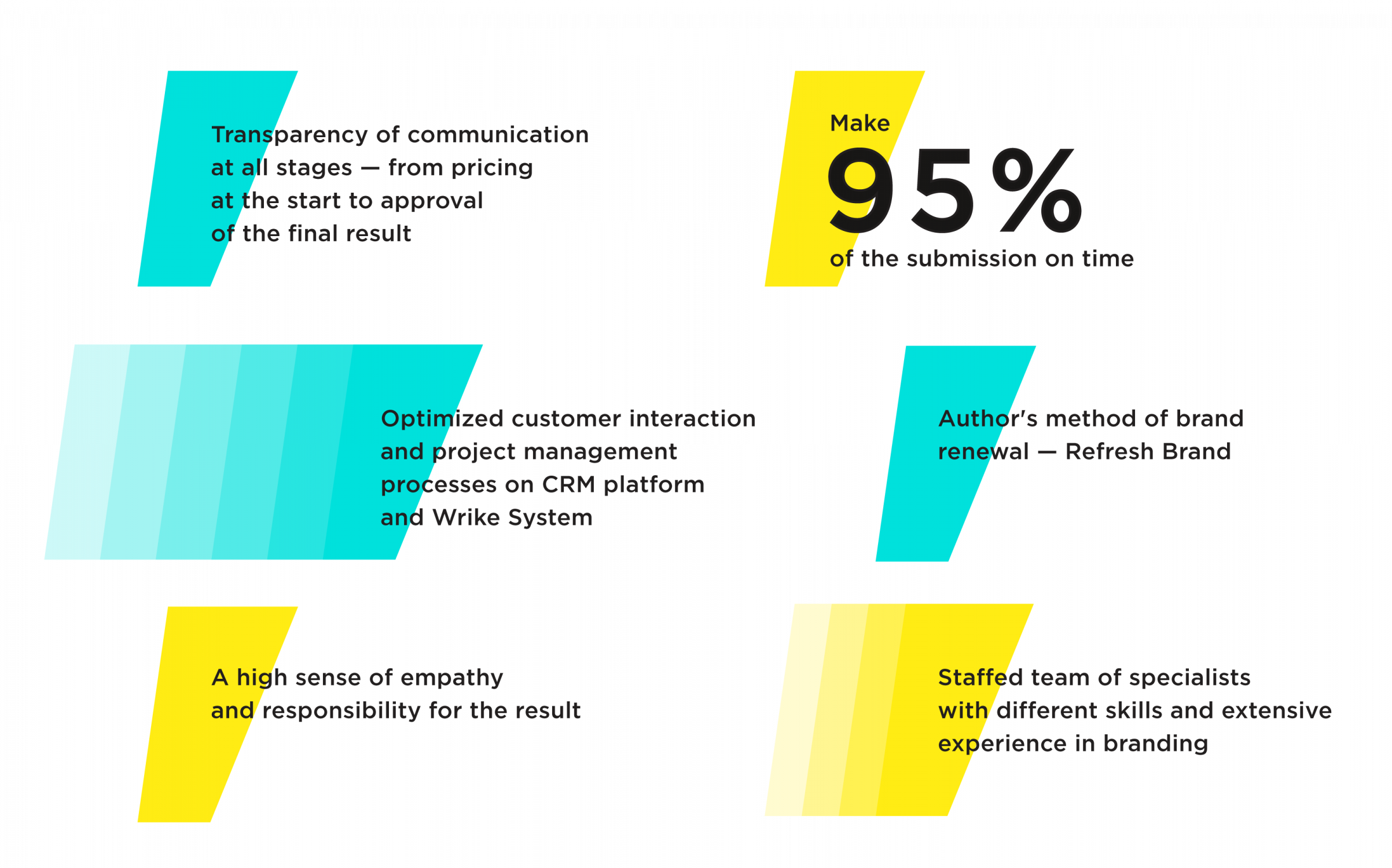 We strive for effective and comfortable cooperation, we do everything to become like-minded with the client. It is important for us to create and save friendly relations with the client, share positive results, positive emotions, exchange energy and knowledge in an open and friendly atmosphere.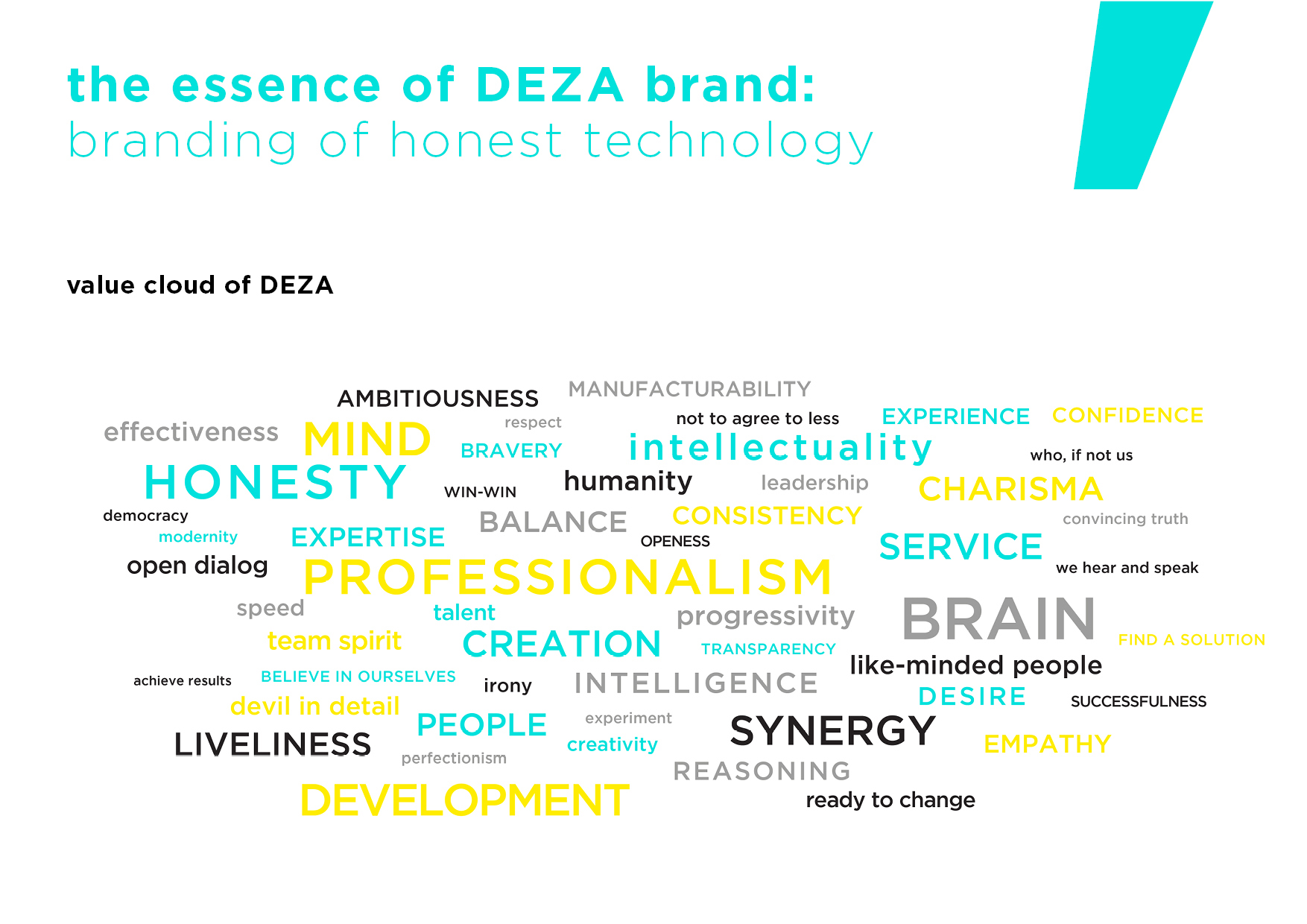 We divided the studio's specialists into two teams: the design team and the branding team. This allows team members to use their skills in the most appropriate and effective way, which ensures high results in each project. The branding team creates and updates the brands. The design team forms the communication of the brands..
Analytics
Market environment analysis
Main trends, competitive environment, communication features
Company analysis, product analysis, services
Consumer characteristics, benefits,
intended target audience, price category
Brand platform
Brand platform
Brand essence, individuality, values, benefits, attributes
Key positioning accents
Rational and emotional aspects
Creative concepts
Tone of voice, communication priorities
Brand identity
Title, slogans, descriptors, logo, identica, packaging, etc.
DEZA is not just a company, but a team
The main advantage of our team is that we have the same level of expertise in both branding and customer service.
DEZA is a team with a strong temperament and healthy professional ambitions. At the same time, we are not afraid to be simple and direct. Because the more we accumulate and expand our experience, the more excited, courageous, alive and greedy we become. We are systematic and clear where we need to be. And completely free in creative ways.
Try our brain, you'll love it!