Head's notebook
To bring to the heads of all levels of Gazprom Neft regular management practices, created to increase the efficiency and safety of production activities, introduce company values and develop the cultural environment in which its strategic goals are achieved. Each head receives a notebook, in which the meaning of the practices and the algorithm of their use are explained in an accessible and easy manner.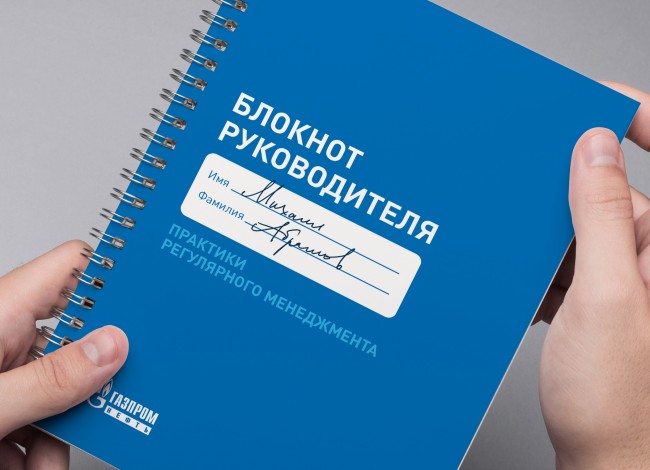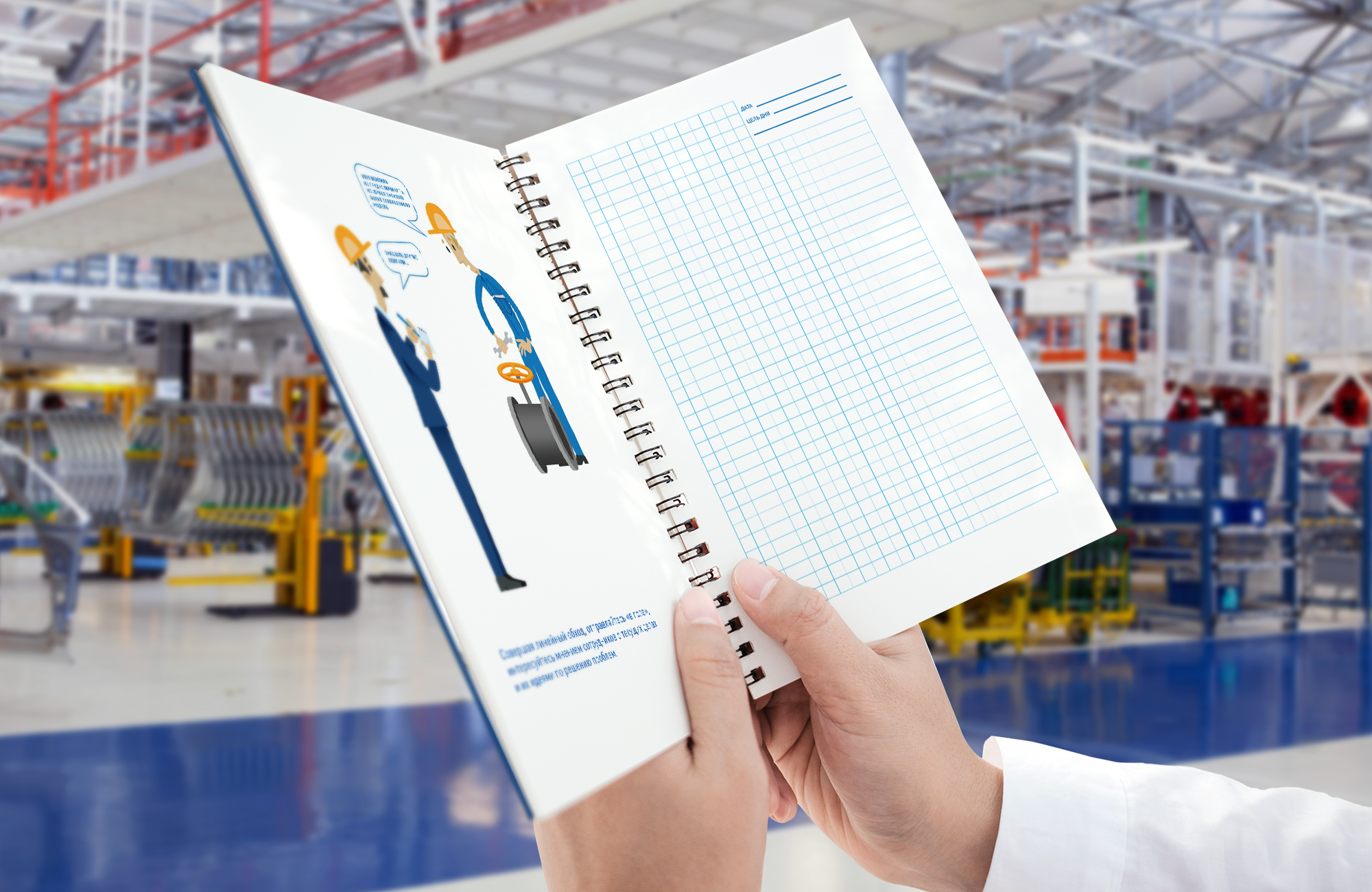 Having studied the practices of the regular management of Gazprom Neft, we tried to reflect in the notebook the requirements for the behavior of heads in standard situations – so that it would become a useful "cheat list". It is convenient to refer to in order to sort everything out and use the practices to achieve common goals.
We divided the notebook into six sections, each of which is devoted to one of the existing practices: holding meetings, visual management, discussion of effectiveness, feedback, development dialogue and linear bypass. At the beginning of each section, algorithms for the practice are indicated, and convenient fields are provided so that the head can use the notebook as an instruction every day.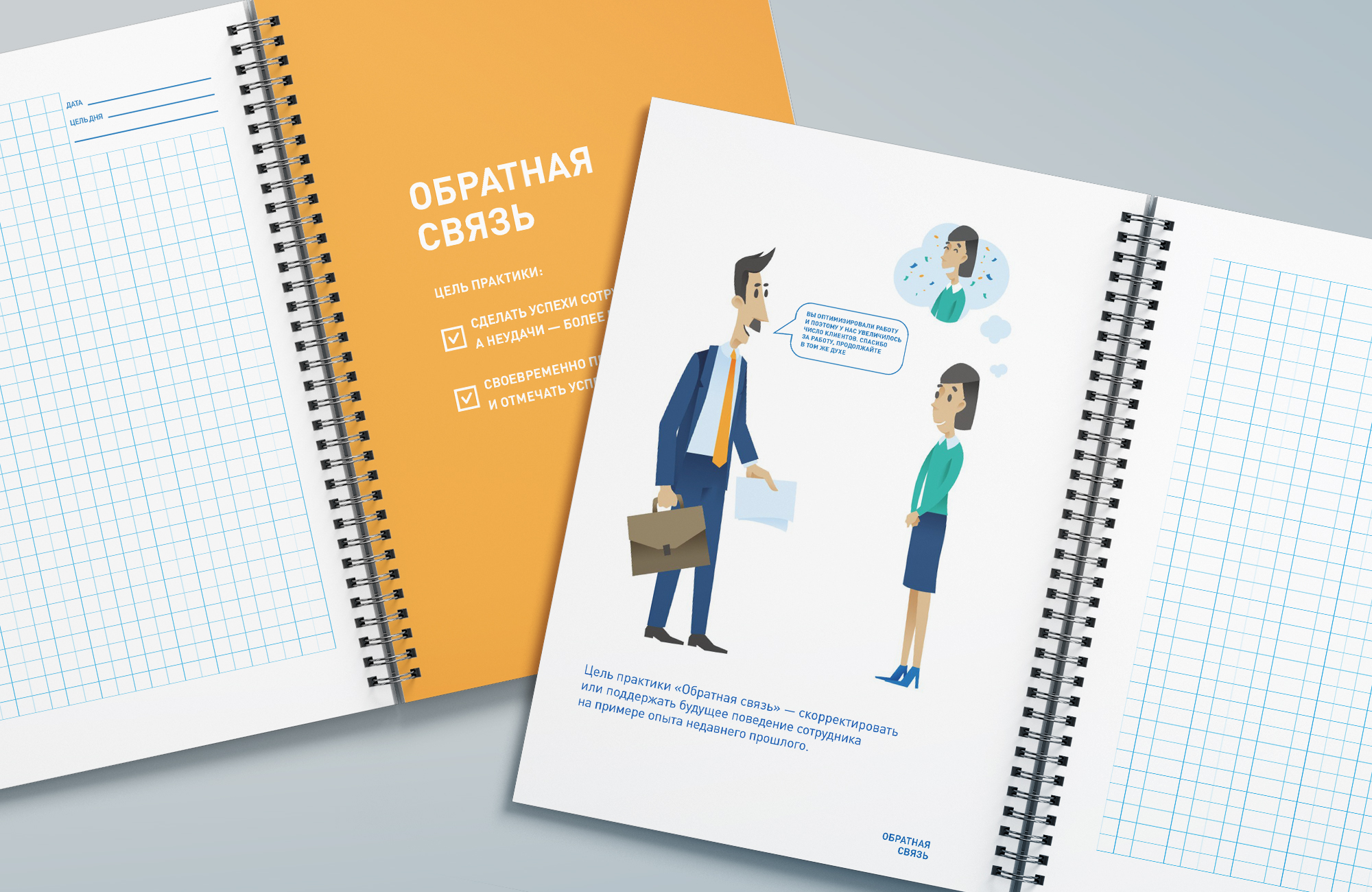 In each section, we deciphered the essence of the practice, showing with the help of illustrations and dialogues different situations between the head and employees in an ironic way. They briefly, clearly and with humor convey the goals of the practice and help to remember it.
The notebook turned out to be not only useful, but also pleasant: each head, regardless of the level and unit, can feel like a part of a team with common values and goals, told in a living human language.