Restaurant reply: business reality identity
METRO launches the new project, supporting small and medium business in restaurant industry of the Moscow region and Krasnodar. Restaurateurs can apply for participation, and the winners will be sent a business expert and chef to help bring their business to a new level. The studio needed to develop a name and corporate style of the event that would evoke a desire to participate in it and talked about real benefits.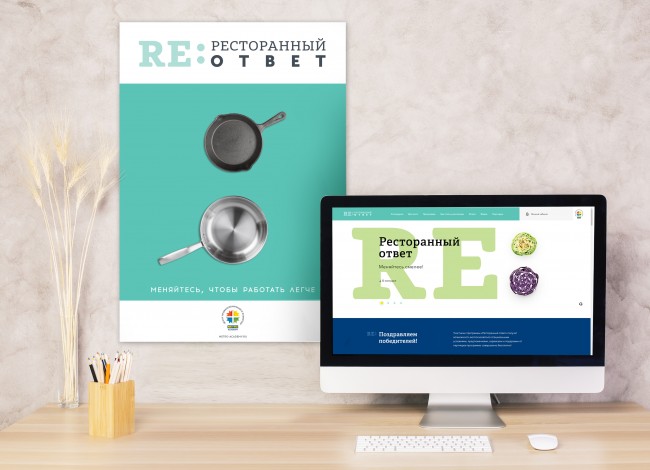 Before work, we studied the existing activities in the restaurant area and saw that they are educational and entertaining. The former do not have such advantages as the METRO project, and are not ready to offer a comprehensive approach to solving specific problems. The latter put the show element above practical value.
Therefore, the concept of the METRO project should be located at the intersection of these two areas - business education projects and entertainment shows. On the one hand, to clearly communicate the b2b-format of the event and the value of new knowledge, on the other - to look alive and modern, to cause positive emotions.
We gave the project the name "Business reality" "Restaurant answer". The concept of "business reality", firstly, designates the b2b-orientation of the project, and secondly - refers to the "reality-show", it forms a more informal tone. It informs that this is a real project with real results, concrete assistance to business in solving problems. The name "Restaurant answer" says that the project helps restaurateurs find the answer to the question: "How to make a business more successful and reach a new level?"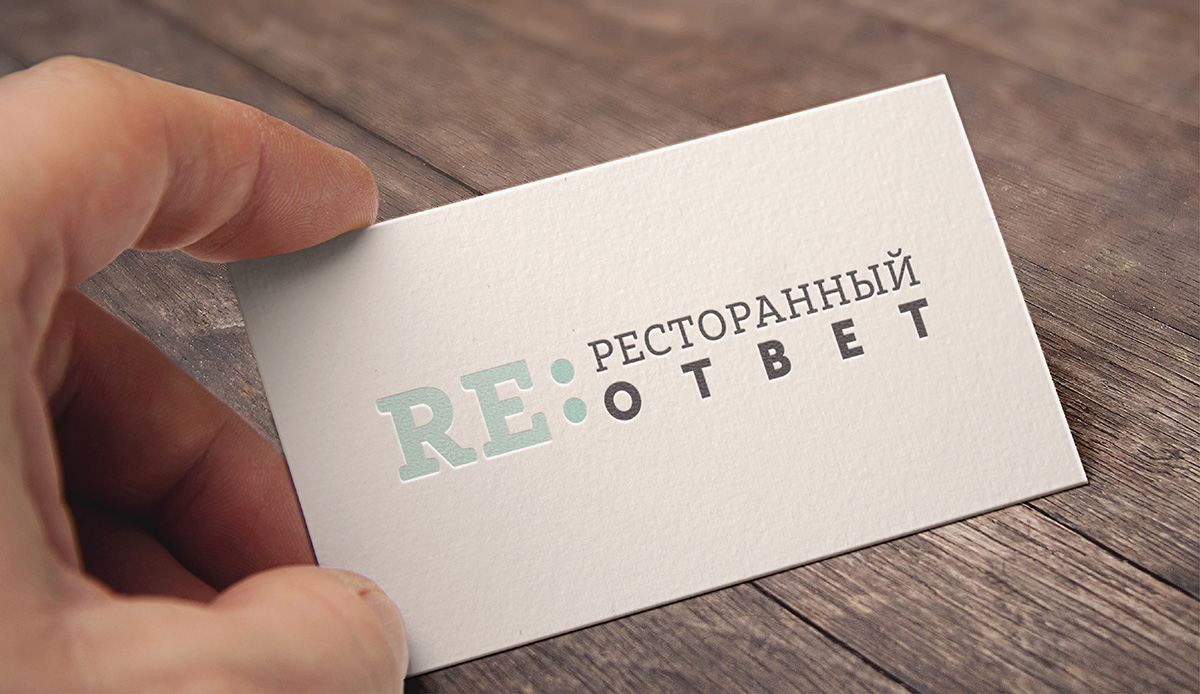 The main symbol was the colon, evolving into a key image of a series of messages, where two objects of a round shape on the restaurant theme illustrate the changes for the better: bright, interesting, individual, new. Objects play the role of a colon after RE: this is the way the answer to the letter is indicated in the email (also the initial letters of the project name). This communication concept, supported by a series of slogans on the subject of change, reflects the promise and purpose of the "Restaurant response".