The universe of ideas
Task
To create corporate identity for Olympiad of NTI – an event aimed at supporting high school students in their efforts to meet the technological challenges of the 21st century. The design should reflect the participants' unique view, prospects, creativity, the desire for development and unique potential.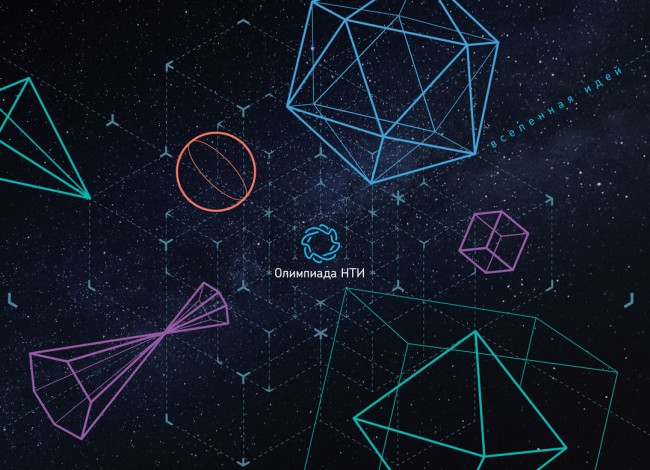 Creating a corporate identity, we decided to visualize the process of generating non-standard ideas. As a basis, we took a grid on a black background, which refers to the cosmos and simultaneously to the information field with neural connections, similar to constellations. These links are a coordinate field, the nodes or vertices of which "hold" the space. In this space, there are three-dimensional objects, symbolizing ideas. In the center of the grid is the logo of Olympiad of NTI, as well as the direction or aim of the research, and ideas in the form of various figures (from 2 to 7 in the layout) tend to this center as the main goal. The figures are inscribed in the grid, touching the vertices or faces of its guides.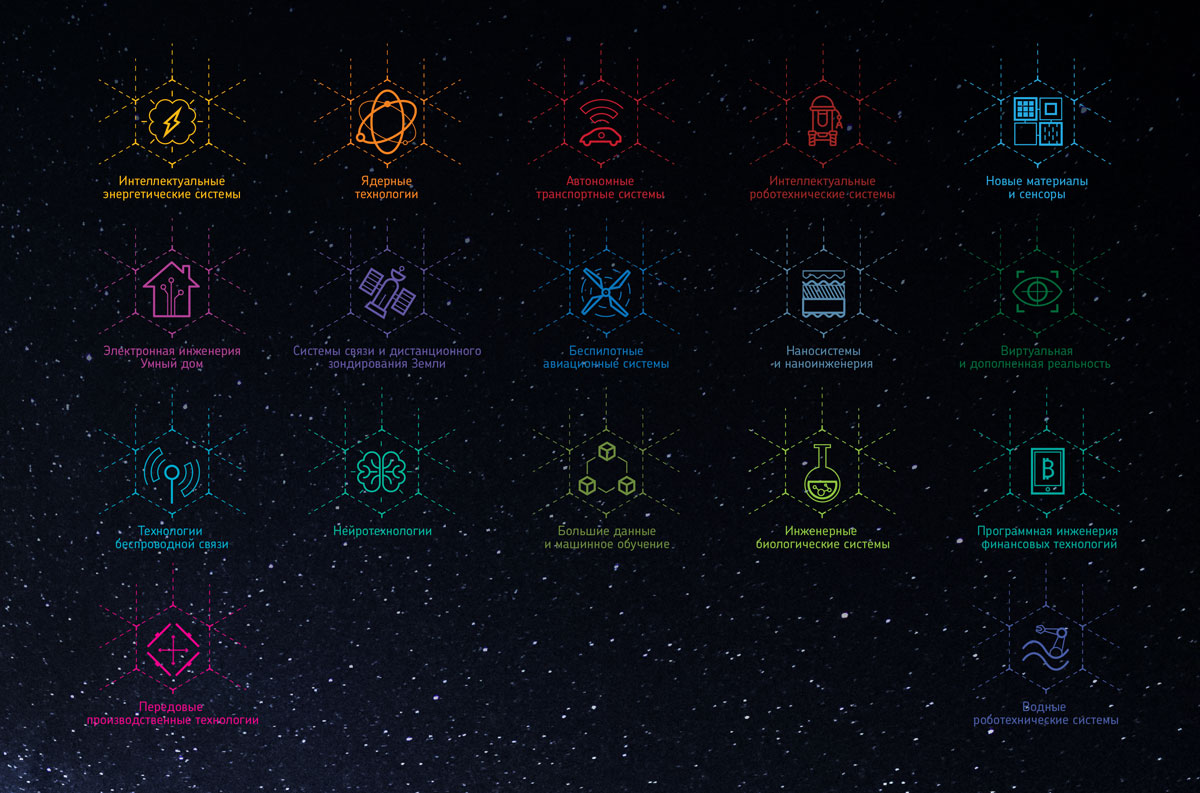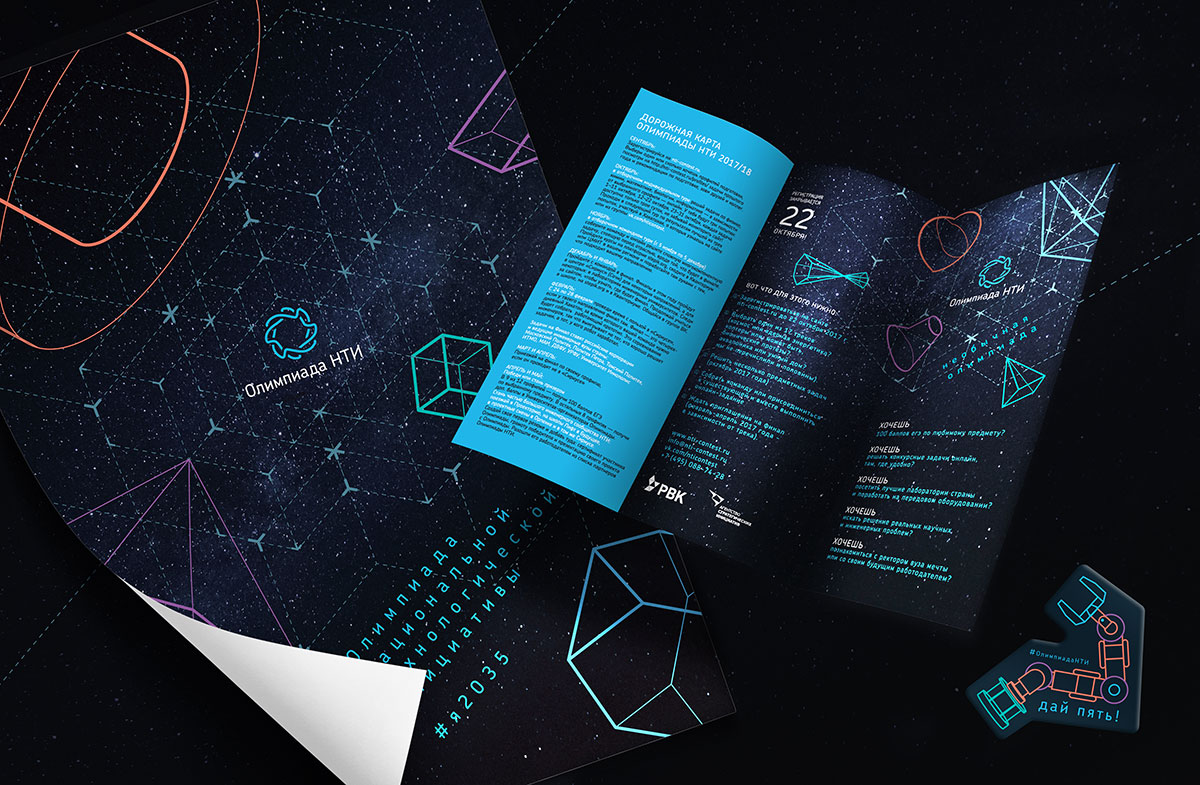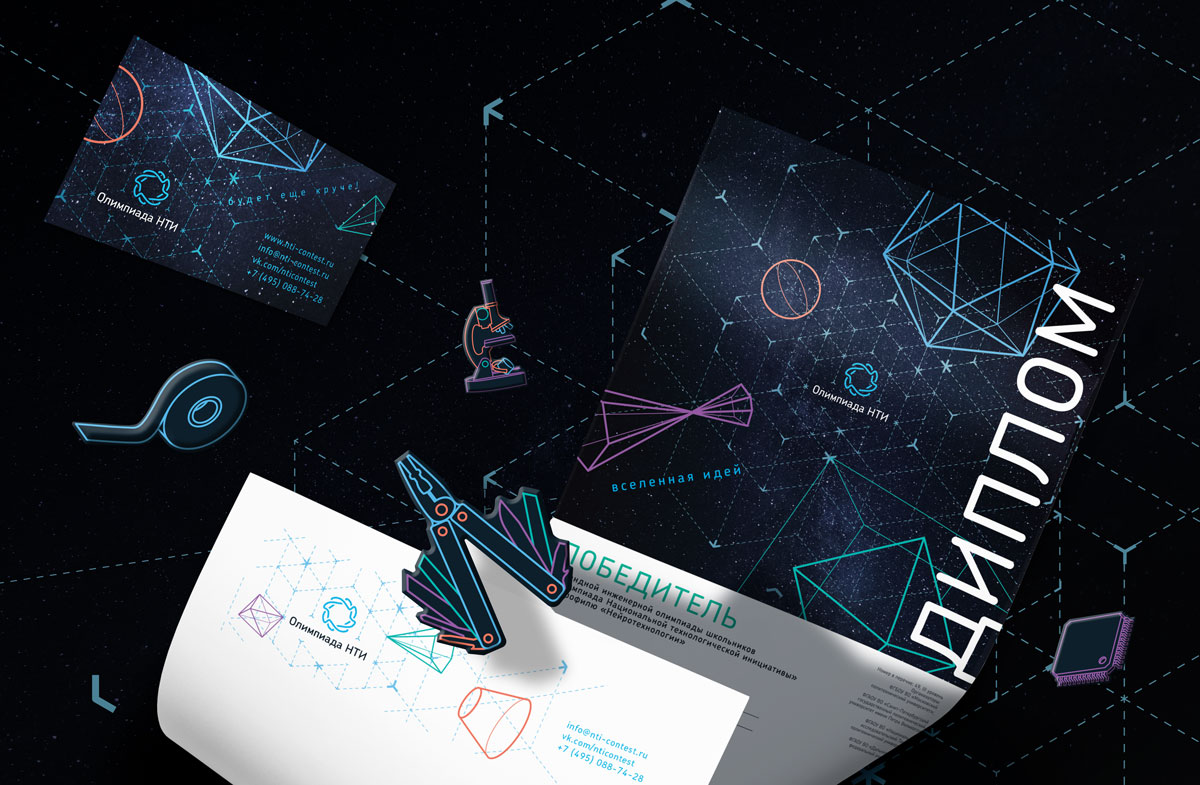 The corporate identity is presented on a variety of media, such as bags, notebooks, badges and other attributes of participants and organizers of the Olympiad.