On the wings of heat
SGC company gives people warmth and light all year round. That's why on the eve of the new 2018 we had the task to warm up its clients and partners and to give them the brightest feelings.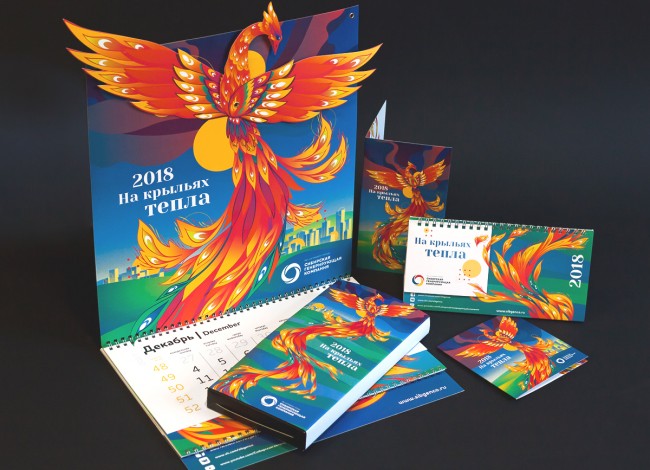 Warmth and light are the symbols of happiness, family comfort, friendship and kindness. On the next year SGC wishes its clients and partners to have it all in excess.
For the spiegel of the calendar, we have chosen the image of a fantastic fiery Firebird, whose feathers can replace the richest lighting. It is also a bird of happiness, which is a great luck to catch. All the year round she will please them with her bright plumage and remind that the most important thing in life is human warmth and light in the soul. The bird seems to flutter out from the calendar: its wings protrude beyond its limits.
The gift set also included a wireless battery as a symbol of the company's care - it will give energy wherever you are. And warm fluffy felt boots will give warmth and comfort even in the most frosty evenings.